Elite-7 Ti² Active Imaging 3-in-1
Features
Active Imaging 3-in-1 (CHIRP/SideScan/DownScan) ready
C-MAP Genesis Live
Smartphone Notifications
Wireless Networking
FishReveal Smart Target View
C-MAP Easy Routing, Navionics Autorouting capability
Preloaded coastal US, Australia, New Zealand or worldwide basemap, plus a multitude of mapping options, including C-MAP, Navionics and more
Easy-to-use, high-resolution SolarMAX touchscreen display
Built-in CHIRP and Broadband Sounder
Touchscreen control of Power-Pole anchors, MotorGuide Xi5 Trolling Motor
Integrated wireless connectivity
SonicHub2 compatible
NMEA 2000 engine support
Enhanced Surface Clarity lets you see more fish targets near the surface
Quick Access Control Bar provides one–touch access to system controls
Special offer includes C-Maps SD card (31/5/20)
Overview:Elite-7 Ti² Active Imaging 3-in-1
A mid-sized display with a 7″, high-resolution SolarMAX touchscreen, the Elite-7 Ti² fish finder/chartplotter supports Active Imaging, FishReveal, plus built-in worldwide basemap and Genesis Live onscreen mapping.
Professional Level Technology For All Anglers
Elite Ti² packs Active Imaging, our highest quality sonar ever, FishReveal, built-in Genesis Live real-time mapping and enhanced screen clarity and target separation. Plus, with features that make your life easier on the water, like an easy-to-use touchscreen, wireless networking, smartphone notifications and trolling motor/Power Pole integration – Elite Ti² was designed to help you have an easier time finding fish.
New Active Imaging
Perfect for pinpointing fish-holding areas like rock piles, standing timber, weedbeds, ditches and drop-offs, New Active Imaging sonar delivers the most superior clarity and the highest resolution images of fish and structure at a longer range than any other structure-imaging technology.
Wireless Networking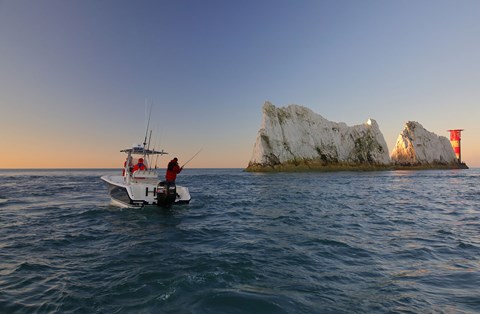 For the first time ever with the Elite series, you won't need any cables to share sonar, mapping, waypoint and route data between Elite Ti² displays with the new wireless networking capability.
Mapping In Real-Time
Update the maps of your favourite fishing spot or map unmapped areas with 1/2-foot contours – in real time – on the screen of your fish finder/chartplotter with C-MAP Genesis Live. Genesis Live uses digital depth to create high-definition maps featuring 1/2-foot contours. This level of detail makes it easy to find areas where fish like to hide, like drop-offs, points, and ditches. A truly customizable mapping experience, Genesis Live gives you control over contour transparency, contour density, depth and safety shading colour palettes, and more. Create your Genesis Live maps in real-time, saving them as you go to a microSD card.
Preloaded High-Detail Mapping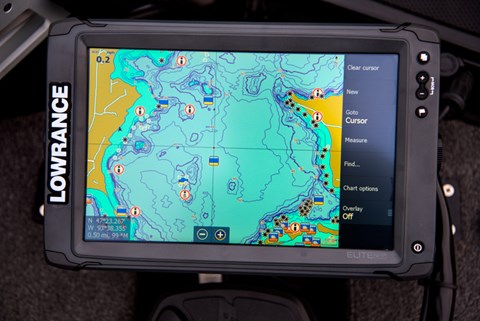 Fish new water like a pro. The built-in map helps you narrow your search for productive water by making it easier to locate fishing hot spots like ledges, drop offs and cover.
C-MAP Easy Routing and Navionics Dock-to-Dock Autorouting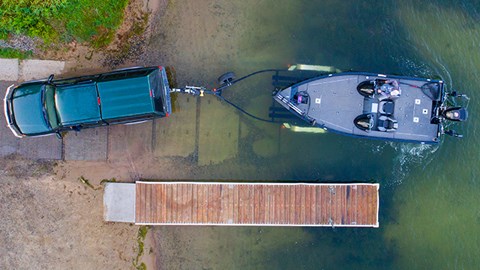 Navigate faster and easier with automatic route planning. This menu-activated feature automatically plots the shortest and safest course based on a boat's draft, beam and height, creating a route around a landmass, shoals and other fixed navigational hazards. Requires C-MAP MAX-N+ charts, Navionics+ or Navionics Platinum charts.
Smartphone Notifications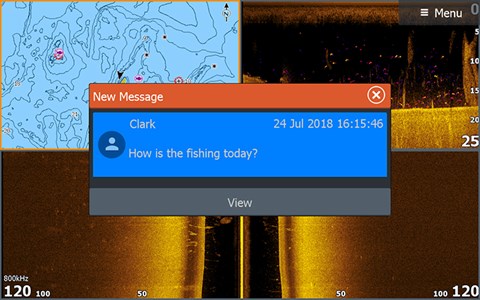 Keep your eyes on the fish and never miss an important text or call with smartphone notifications built into Elite Ti². Turn off phone notifications for uninterrupted fishing, or leave them on to receive popup notifications on the screen of your Elite Ti² display.
Wireless Connectivity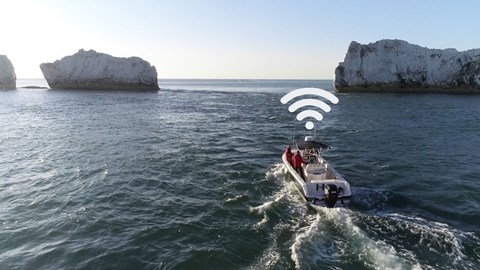 With integrated wireless connectivity, you are able to download software updates and C-MAP Genesis maps directly to your display, and upload detailed service reports to technical support.
Enhanced Colour Palettes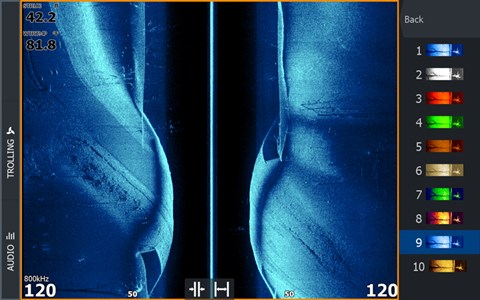 Customise the look and feel of your display with the enhanced colour and contrast of Elite Ti² colour palettes, making it even easier to distinguish fish from structure, the bottom and each other.
Easy-To-Use Touchscreen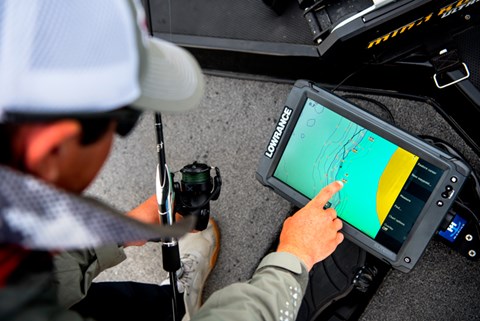 The touchscreen makes Elite Ti² displays easy to use, giving you fast, fingertip access to all Elite Ti² features and functions.
Enhanced Display Technology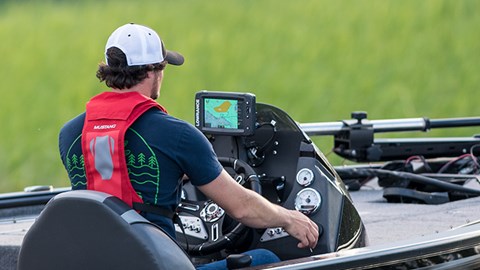 The high-resolution SolarMAX display gives you a better view of fish and structure with new, enhanced screen clarity and target separation, even in bright sunlight.